Certified Residential Roof & Exterior Cleaning
Pressure Washing Sylvania, OH
Professional Power Washing
Sylvania, OH Residents Trust
Is the outside of your home and business dirty and in need of a thorough cleaning? Have you been searching for a power washing service near me? At All-Star Softwash, we offer a soft wash pressure washing service that allows us to carefully but effectively clean your property without causing damage. You can rest assured knowing that our team provides the best pressure washing Sylvania, OH has to offer.
When looking for a pressure washing company, it's essential to find the right one. When done correctly, pressure cleaning provides several benefits to the exterior surfaces of your home and business. These benefits include; preventing repairs, improving curb appeal, getting rid of built-up organic materials and dirt, preventing damage to those surfaces, and more. However, you need to pick the right company to get the most out of pressure washing your home. If a company weren't as well-versed in the different techniques to use like standard pressure washing and soft washing, fragile materials like your roof and house siding can become damaged.
Searching for
Sylvania Power Washing Companies Near Me?
All-Star Softwash is the right team for whichever pressure cleaning service you need. We are an insured, licensed, and reliable company that aims to provide you with only the best services and results possible. We also only use top-notch equipment and non-hazardous, biodegradable chemical cleaning treatments when cleaning the exterior surfaces of your home and business to ensure a safe application and result. We also understand that you work hard on your landscaping and property, which is why we carefully rinse and protect your plants during the SoftWash treatment. There's no need to look for Sylvania power washing near me, as our team provides power washing Sylvania, OH locals swear by.
There are several reasons why you should routinely have your home soft washed. Believe it or not, your home isn't just dirty, it's contaminated. Organic materials such as; algae, mold, mildew, pollen, moss, lichen, etc., not only affect the appearance of your home, but they can also affect the well-being of your home and the health and safety of your family. Soft washing carefully removes organic materials, dirt, stains, and more from the exterior surfaces of your home, but it eliminates these materials from the root of the problem. Standard pressure washing typically just moves the materials around instead of eliminating these issues from the root. This means that your home will more than likely be covered with these materials again in no time. With our soft washing services, we will ensure that these materials are properly eliminated without causing damage to the exterior surfaces of your home, and your home and property will look as good as new again.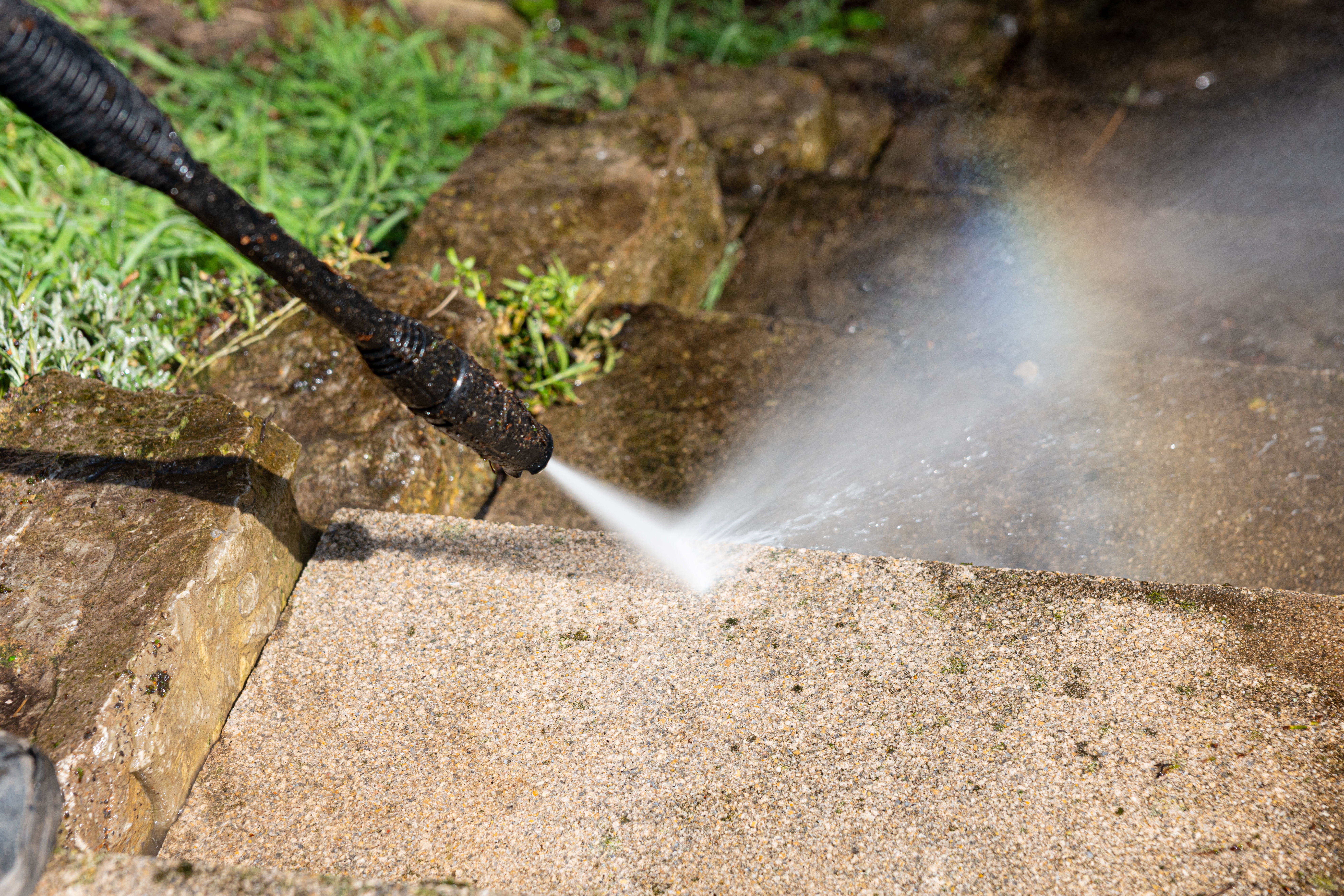 Certified Residential Roof & Exterior Cleaning
Top-Rated Pressure Washing Service in Sylvania, OH
Call Today if You're Searching for
Sylvania Power Washing Near Me
Our soft washing services not only keep your home clean, but they can keep the exterior surfaces of your business in good standing, as well. We can proudly tackle practically any size job; whether you need the outside of your industrial building cleaned, shopping center cleaned, parking facility washed, etc., we can handle it. With our team, you no longer need to look for Sylvania power washing companies near me.
Keeping your business and home clean, presentable, and well-maintained is essential. Have you been on the hunt for pressure washing near me? At All-Star Softwash, our team only uses the best products, tools, and equipment when pressure washing your property, and our goal is to ensure that you are 100% satisfied with the services we provide and the final results. We also aim to exceed your expectations and make sure that your customer experience is a great one. To learn more about our pressure washing services, contact our team today in Sylvania, OH! We also offer professional roof washing, house washing, and window cleaning!