Certified Residential Roof & Exterior Cleaning
House Washing Sylvania, OH
House Power Washing
Sylvania, OH Residents Trust
Have you been looking for a house washing service near me? Your search is over! At All-Star Softwash, we are an insured, licensed, and professional house washing company that you can count on to use only top-of-the-line equipment and products when cleaning the outside of your home. We provide the best house power washing Sylvania, OH has to offer.
The outside of your home is the first thing your guests see when they pull into your property. If your home is covered in dirt, algae, and mold, it doesn't leave a good first impression. Don't let your guest's first impressions get off to a bad start. At All-Star Softwash, we have the necessary experience and training to provide you with only the best house pressure washing results. Our team is here to ensure that your home always looks its best.
Searching for
Sylvania House Washing Near Me?
When allergens and organic materials invade the exterior surfaces of your home, it's only a matter of time before early deterioration sets in. Routine cleanings will prevent the risks that come with organic materials from growing and spreading on the outside of your home. These risks include; health issues, damage to your home's materials, and it can eat away at those surfaces. The health issues that are connected to mildew, mold, and algae in your home are allergies and respiratory problems, and if you have asthma it can cause a reaction. Routine cleanings will also save you money on potential repairs and replacements. This means that your home won't give in to wear and tear as quickly as it would if you didn't keep up with regular maintenance and cleanings.
Our soft washing service gives your home the much-needed cleaning it deserves to look like new, without having to invest in a costly siding replacement project. Our house soft washing service eliminates grime, dirt, algae, mildew, and mold, and it removes the stains on your sidings. However, it's important to hire the right exterior house washing company that you can rely on. This is because if the wrong technique were to be used on your home, it could shatter a window, chip brick, or cause damage to your siding. You shouldn't have to repair or replace your siding, window, etc., because the company you contacted isn't well-versed in the techniques that should be used. A high-pressure wash should only be used on hardscapes. Soft washing should be used on fragile materials such as your siding, roof, windows, and more.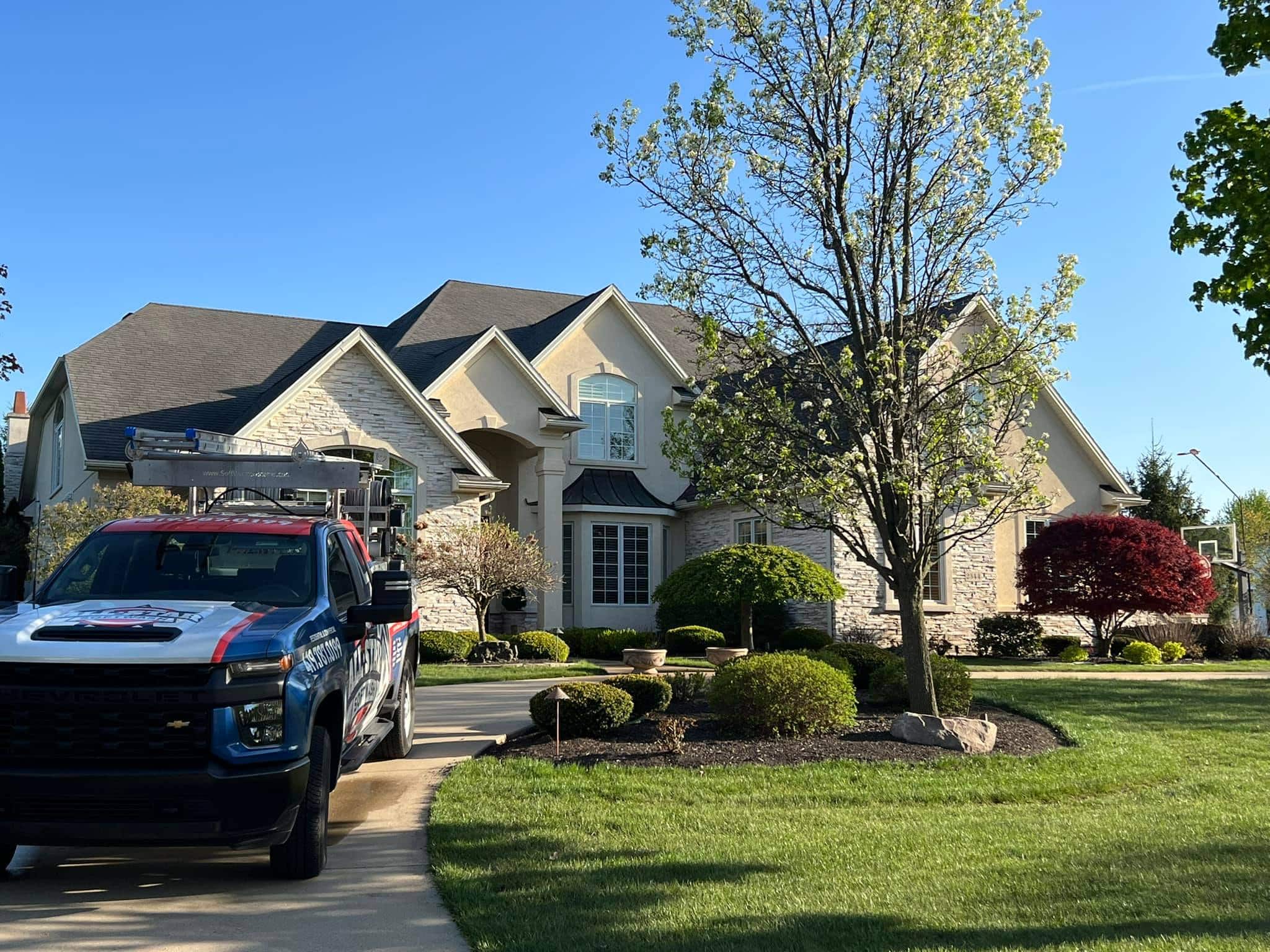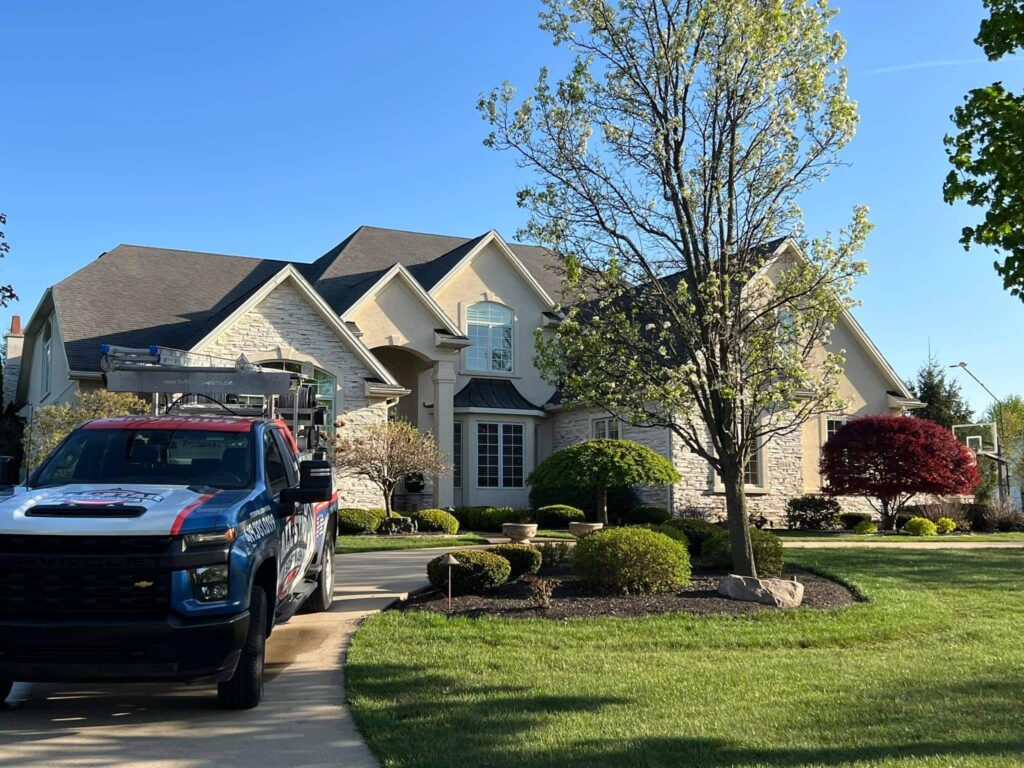 Certified Residential Roof & Exterior Cleaning
Top-Rated House Pressure Washing in Sylvania, OH
Call Today for
House Soft Washing in Sylvania, OH
You need a company that has the experience and necessary training, like our team at All-Star Softwash. Our soft washing process will carefully but effectively remove dirt, grime, and organic materials at a highly successful rate, and it can last a lot longer than a standard high-pressure wash. When cleaning the exterior surfaces of your home, our chemicals will do most of the work which means a high-pressure wash isn't even needed. However, don't let the word "chemical" scare you. Our chemicals are biodegradable, water-based, and non-hazardous.
Have you been looking for the best Sylvania house washing near me? Your search is over with our team! With our skills, experience, and training, we have what it takes to deliver the best results possible at All-Star Softwash. You can trust that we will provide the best house washing Sylvania, OH has to offer. Our team looks forward to getting your house back to looking as good as new again. To learn more about our house washing service, the other services we provide, or for a free quote, make sure you reach out to our excellent team in Sylvania, OH today! We also offer professional pressure washing, roof washing, and window cleaning!