Certified Residential Roof & Exterior Cleaning
SoftWash Systems
Full Cradle Skid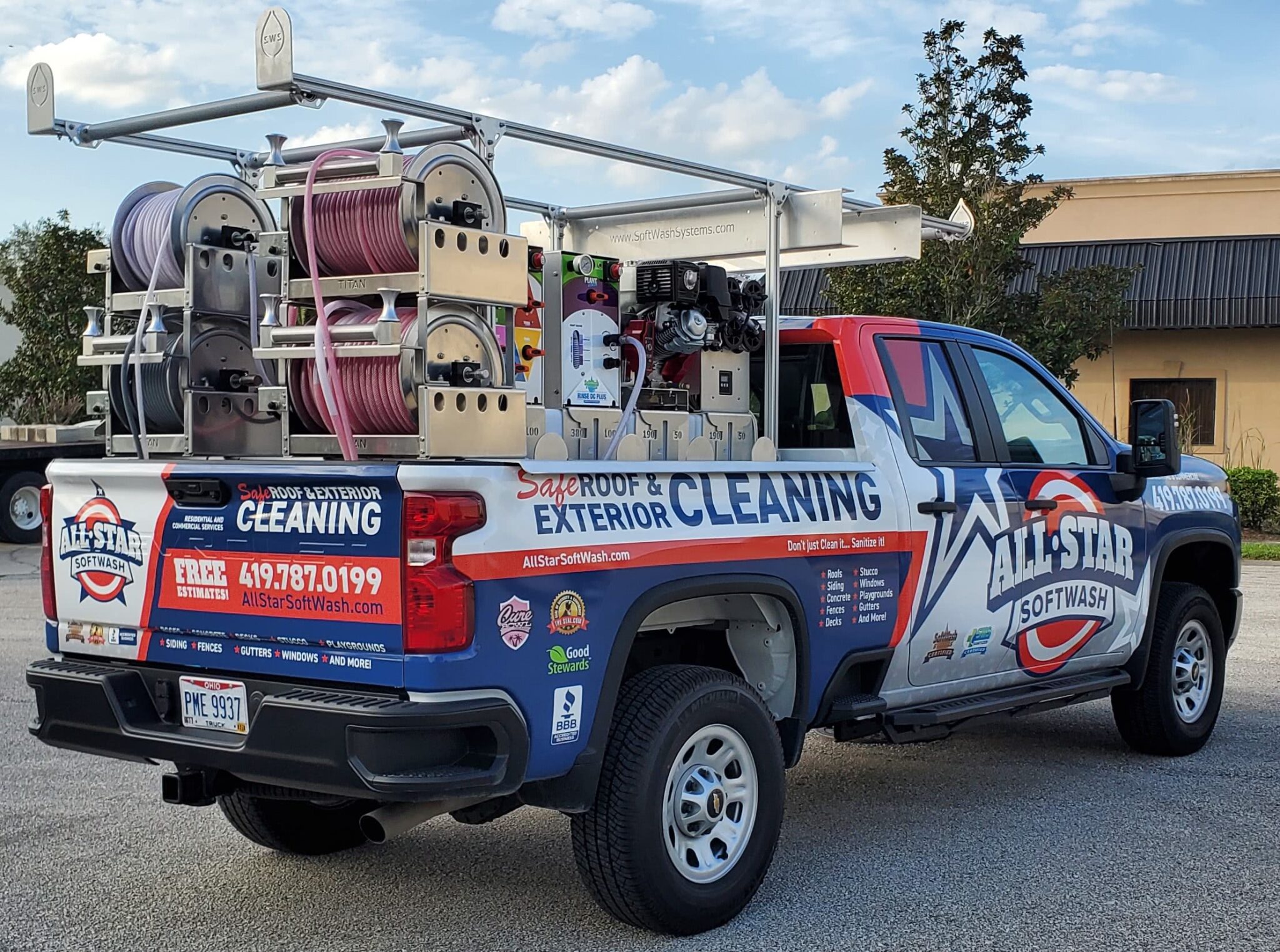 Created and built by the patriarch of soft washing, AC Lockyer, and his team, the system we use truly is second to none when it comes to roof and exterior cleaning.  With our complete SoftWash Systems skid, everything we need to complete the job right and to the highest standards is always on the job with us.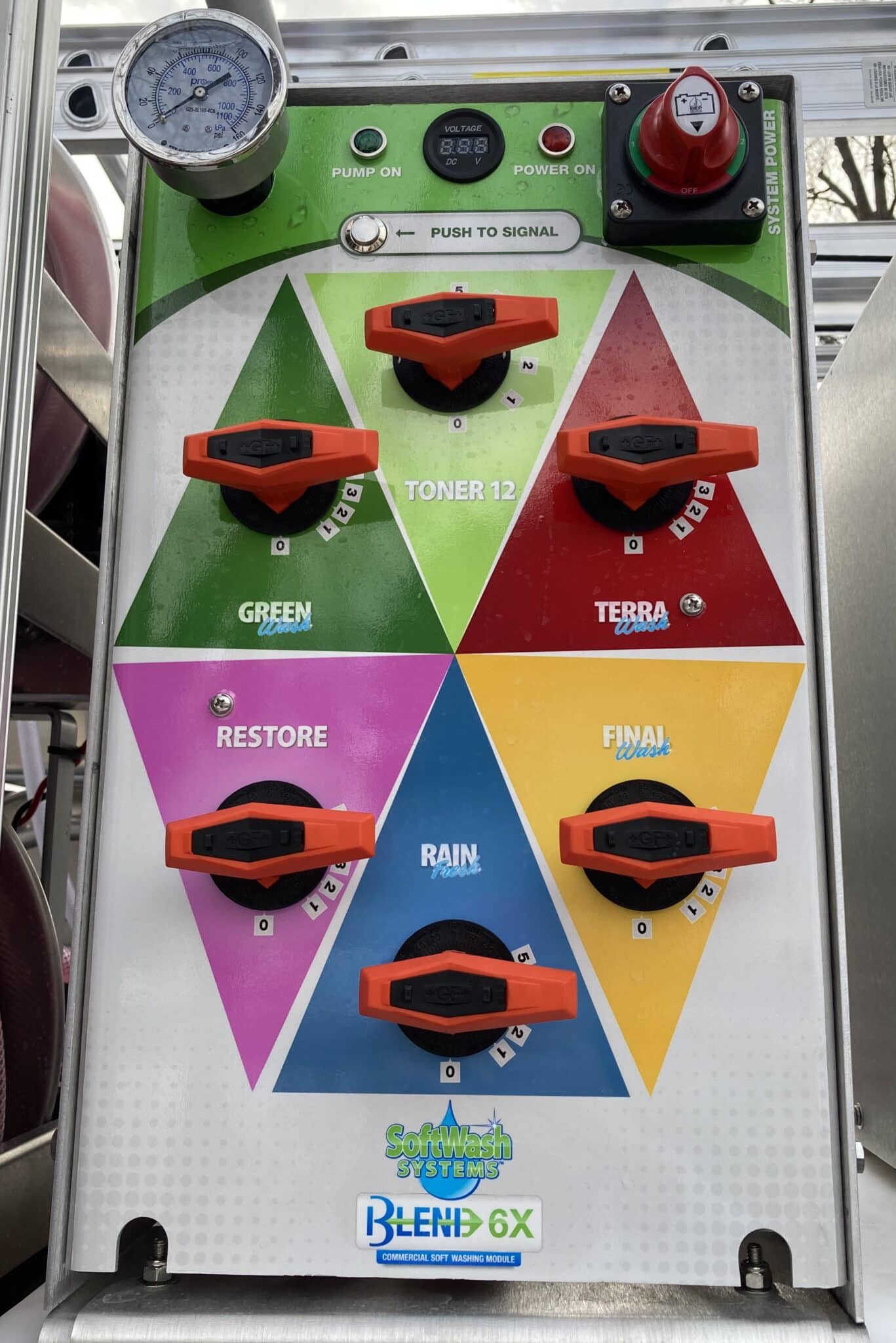 Precision like no other.  With our 6 dial metering valves, we are sure to always use the right solutions and percentages of solutions for each and every job as every job is unique.  We use only the highest quality products on the market and all are 100% biodegradable.
Plant Wash /
Rinse DC Plus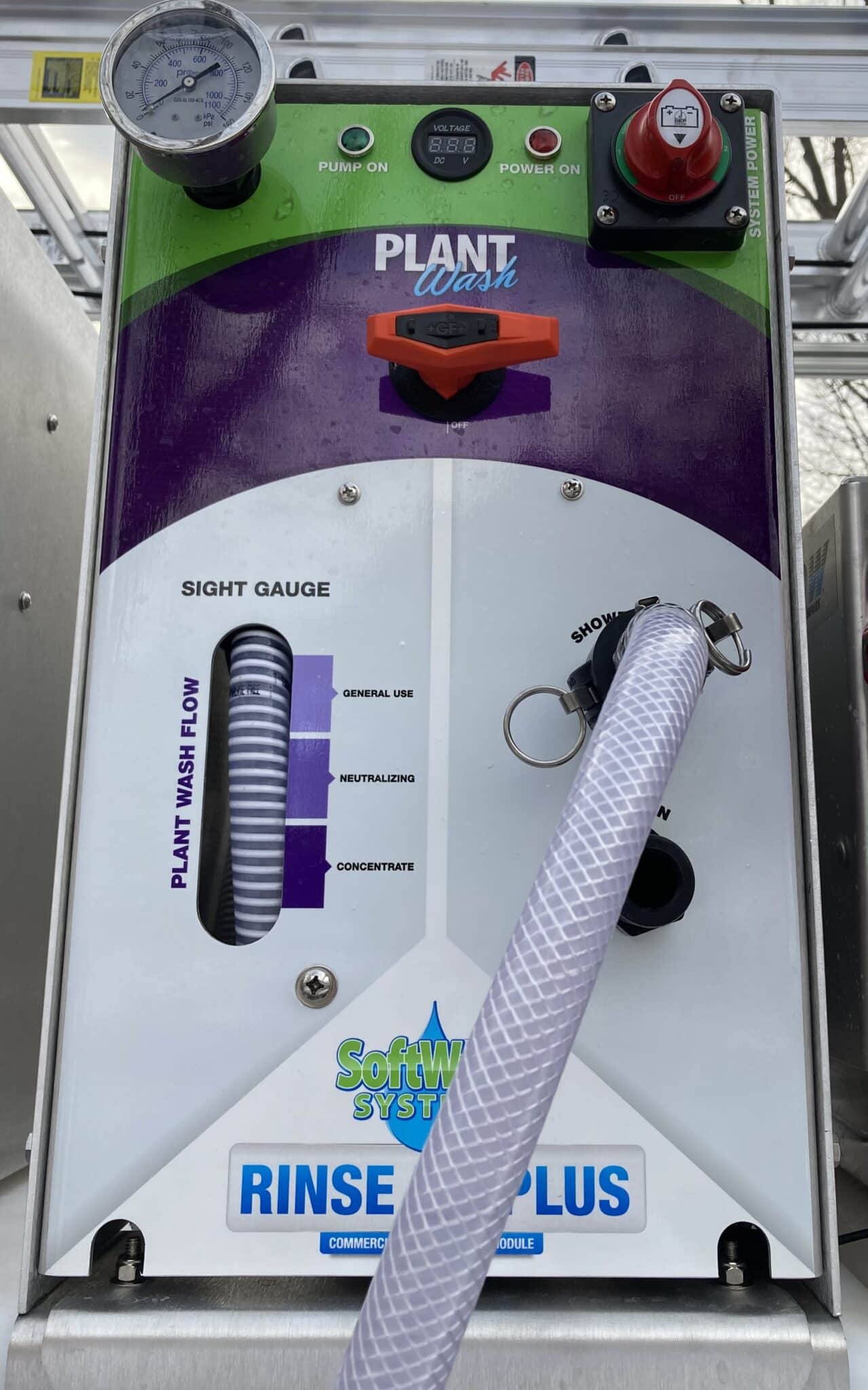 This is huge and used by nobody in the Toledo area but All-Star Softwash.  Plant Wash is a landscaping fortifier that neutralizes any chemicals that may come in contact with surrounding plants.  It adds vital nutrients at the base of the plants, helping beneficial bacteria repopulate the soil.  Along with thorough rinsing with clean water before, during, and after the cleaning, Plant Wash is used as a final rinse to make absolutely sure every step has been taken to protect the customer's landscape.  Plant Wash is 100% biodegradable, non-hazardous, and water based.  Almost every other exterior cleaning company just rinses with water upon completion, if anything at all.  Rinsing with water alone DOES NOT protect plants from chemical damage.  We guarantee full replacement of any plants if damaged by our process.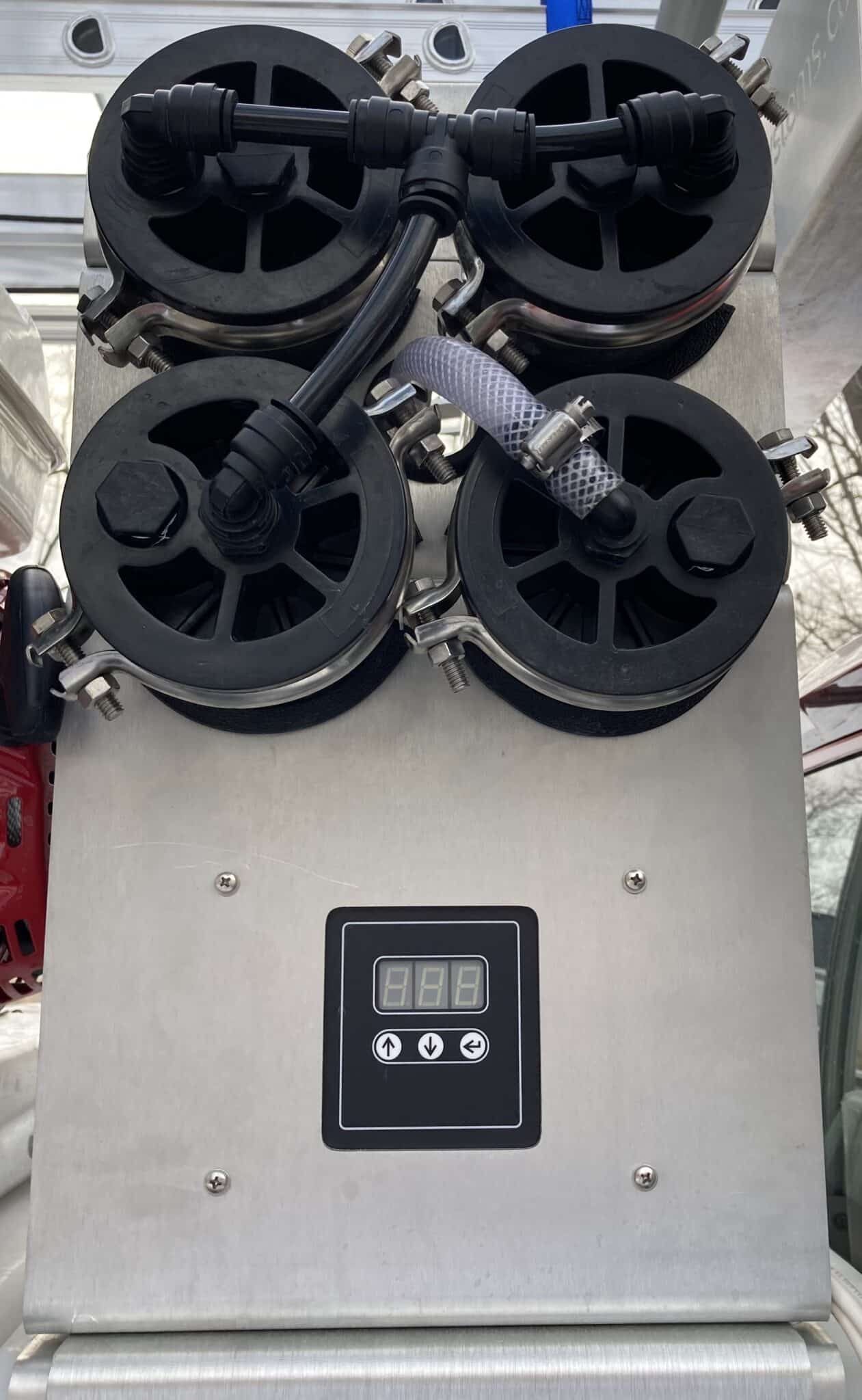 Another huge part of our system is the Phantom Pure Water Rinse.  When rinsing with water straight from the tap, spotting on windows and siding is difficult to avoid.  The Phantom Pure Water Rinse ensures a spot free shine every time.
Commercial Honda
Pressure Washer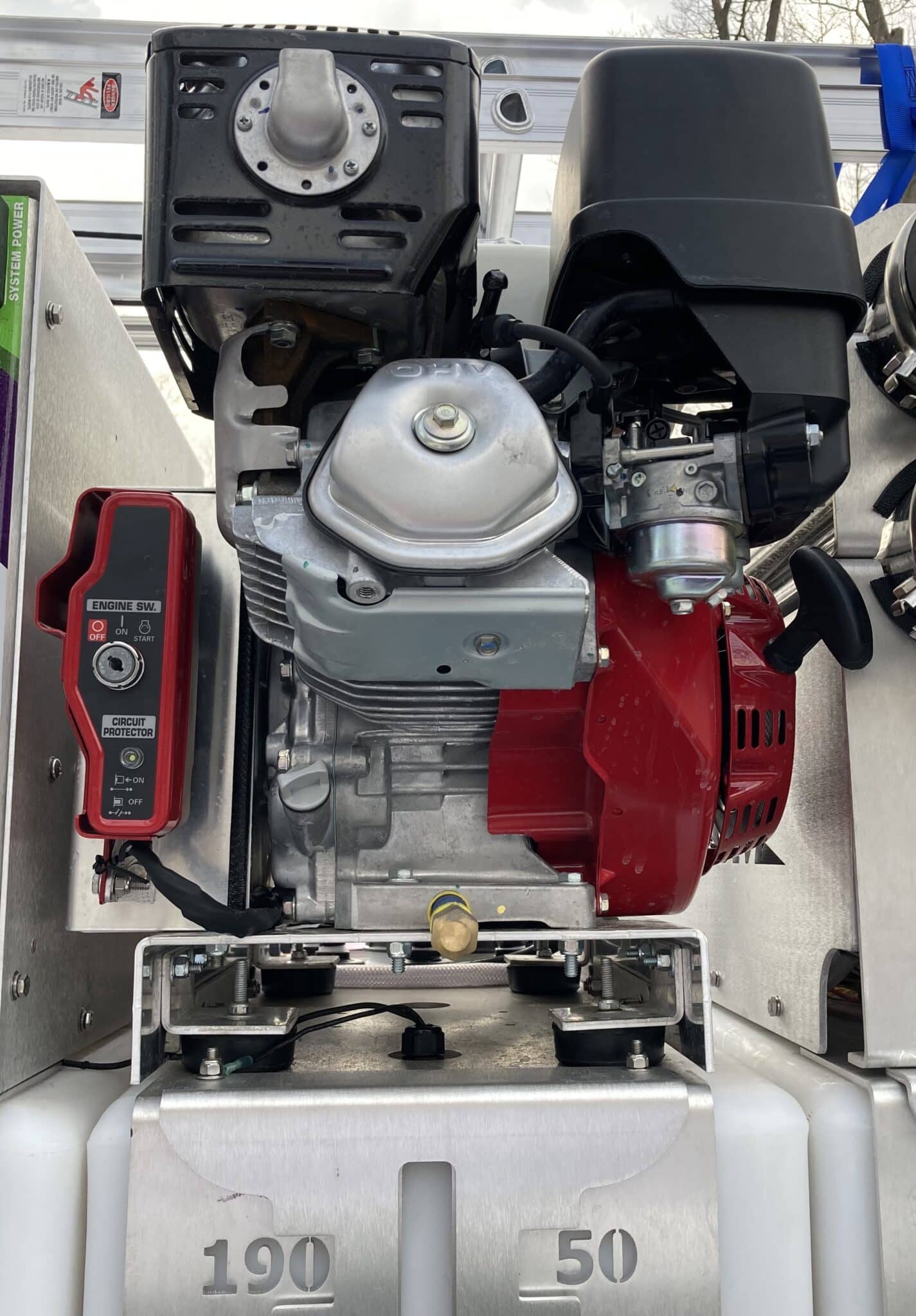 When used by qualified and certified experts, power washing can be an additional effective form of cleansing your residence exterior, generally concrete surfaces such as driveways, walkways, patios, pool areas, etc. Often used as the first of 2 steps when cleaning heavily soiled concrete surfaces.  We always finish off with our softwash process to ensure the long lasting results you desire.  Power washing can be valuable for pre-paint preparation as well.
Certified Residential Roof & Exterior Cleaning
Your Trusted Exterior Cleaning Company