Certified Residential Roof & Exterior Cleaning
House Washing Holland, OH
House Power Washing
Holland, OH Residents Trust
Your house is your personal space, an area where you enjoy your free time. It also offers protection from weather elements. Keeping it in the best possible shape is vital, with such essential responsibilities. For reliable house washing in Holland, OH, and the surrounding areas, hire All-Star SoftWash. We have been providing house washing services for years and would use our years of experience to restore the cleanliness of your property. When you call us with a project, we will provide you with expert technicians with the training, insurance, and tools to offer superior exterior house washing services. Schedule our services today for a chance to upgrade the look of your property.
Why choose All-Star SoftWash for house power washing in Holland, OH? Pick us because we have the best working schedule. We understand that you are not all the time available at home; this way, we have flexible working hours to ensure we do not mess up with any of your plans. Another factor that sets us above the rest is our technicians. They are professionals who have been in the cleaning business for years. They have insurance, training, and tools to ensure the cleaning process runs smoothly. Also, all our house cleaning services come with a one-year warranty. In case of any problem within a year of us cleaning your house, we will re-do the work free of charge. Finally, our technicians use the best cleaning products and superior cleaning methods. For instance, they use the soft washing method to prevent damage during cleaning. Give us a call today for house soft washing services in Holland, OH, and the surrounding areas.
Searching for
Holland House Washing Near Me?
Many benefits come with house pressure washing. For one, it boosts the curb appeal of your property, making it stand out among the rest. Two, it helps prolong the lifespan of your building materials. Dirt and grime cause damage to your building materials. This way, cleaning your house will help protect your investment. Three, it increases the value of your property in case you intend to sell it. Four, it prevents the build-up of dirt and grime. Finally, it saves you the money you would have spent on repairs in case of damages from dirt and grime. Yet, the only way to enjoy the above benefits is by hiring the best house-washing company in your city. If you live in Holland, OH, and the surrounding areas, the company to hire is All-Star SoftWash.
Located in Lucas County, Holland, OH, is a suburb of Toledo with a population of about 16,000 people. The city has plenty of sites that could interest visitors and residents alike. They include Smokey Bines Bar and Fire Maumee, Maumee Antique Mall, Fallen Timbers Battlefield, Stranahan Theater, Irwin Prairie State Nature Preserve, J.H. Fentress Antique Popcorn Museum, HH Antiques, Collectibles and Gifts, Debi's Southwyck Lounge, Trapped Toledo, and Frogtown Johnnies.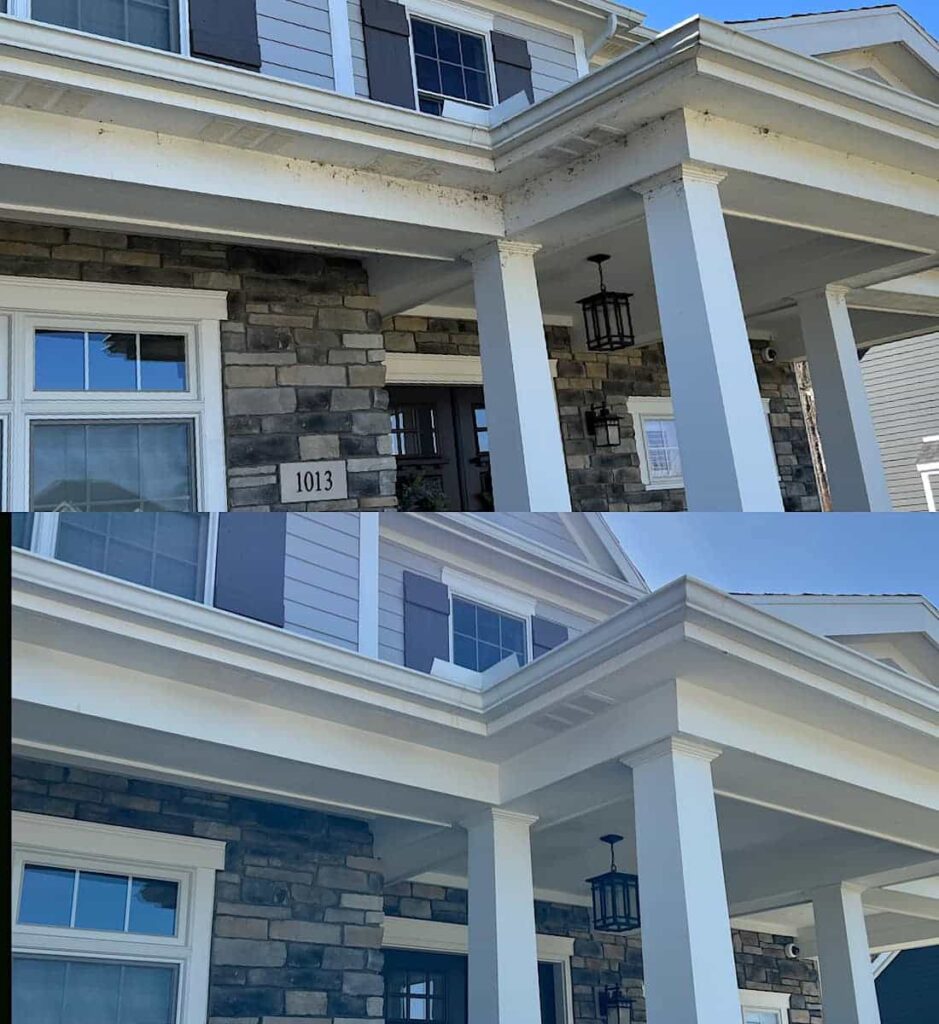 Certified Residential Roof & Exterior Cleaning
Top-Rated House Power Washing Holland, OH Residents Trust
Call Today for
House Soft Washing in Holland, OH
If you are looking for Holland house washing near me, there is no better company than All-Star SoftWash. We have been in the house cleaning business for years and will incorporate the knowledge to provide superior services. When you call us with a project, we will inspect your property and provide you with a free quote before proceeding to clean. Remember, our technicians will arrive in our company van, ready with the tools to get to work immediately. Our rates are also within the market range and should be affordable. Our goal is to meet your cleaning targets, and we will not leave unless you approve of our work. Call us today to get the best house washing services in Holland, OH, and the surrounding areas. We also offer professional pressure washing, roof washing, and window cleaning services!